Interactive file submission
Prepare one or more files following the steps outlined. Next, utilize the in-system import tool accessible within the Administration module to submit individual data files.

Browse to find the applicable file, and then select the appropriate data type. Click Upload to complete the submission process.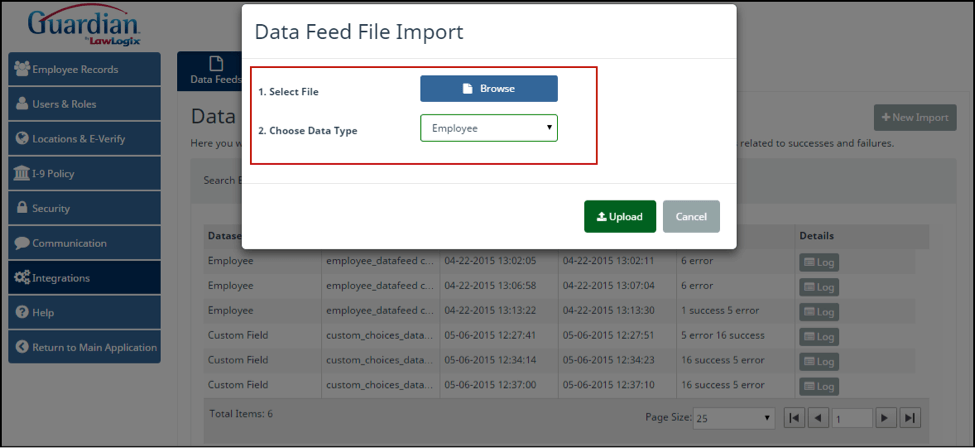 The above actions load your file to Guardian's file service. Your file will be queued and picked up for processing in the order that it is received. If you are uploading multiple files manually be sure to upload them in the order you wish them to be processed (e.g. if there are location changes and hires are being assigned to the new locations then upload the Location file prior to the Employee file).
Once the file is processed an email will be sent to the notification address on record. Guardian administrators may access detailed file log information within the Administration–>Integrations interface.